Swiss Annuities - The Most Popular Annuities in the World
The most popular annuity in the world is found in Switzerland. Swiss annuities offer such a host of benefits, not found elsewhere, that it's virtually a crime not to have it in your retirement investment portfolio.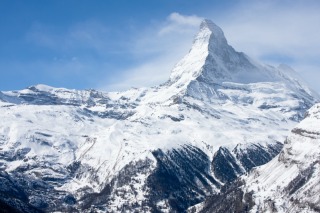 Why Switzerland?
Switzerland has been the banker of choice to the world for generations. Lots of people, and especially the media, love to question the ethics of anyone investing in Switzerland. And yet, every serious investor in the world will - some time or another - invest in Switzerland.
I lived in Switzerland for 11 years. In my opinion, the quality of life is incomparable to anywhere else in the world. I operated bank accounts through business in many countries. In North America, Europe and Africa. Financial services and banking are just in another class in Switzerland.

Residents of the United States of America
Swiss Annuities, also called Swiss Pensions, are especially attractive to residents of the United States of America. It is a simple and legal way to invest in Switzerland and the Swiss Franc.
The Swiss insurance industry is almost 150 years old. In this period not one Swiss insurance company has failed. Switzerland had more than 700 years of democratic government. Switzerland is politically neutral and the Swiss have great respect for financial privacy.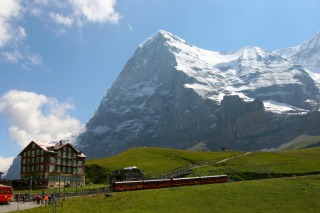 Flexible
Swiss pensions are the most flexible annuities around. If you want to redeem your Swiss annuity after the first year there are no penalties. There are no upfront charges. There is a minimum of at least USD50,000 to purchase a Swiss pension and you can increase your investment any time you like.
When needed, you can borrow from your insurance company against the collateral of your account cash value. Loans in Swiss Franc have probably the lowest interest rate in the world.
Swiss pensions offer privacy and asset protection. It is judgment-proof by Swiss law.

Annual Returns
Annual returns on Swiss pensions are not guaranteed. The return on a fixed annuity is rather low, but on a variable annuity with a conservative investment spread the expected annual return is up to 7%. With a balanced investment spread the expected annual return is up to 15%.
Add to that all the other benefits and the fact that it is denominated in the strong and virtually inflation free Swiss Franc and you get an investment that can't be beaten in your home country.
Swiss annuities differ from Swiss bank accounts in the fact that there is no Swiss withholding tax of 35% on your earnings. The growth of your Swiss pension is normally tax-deferred in your home country.
These annuities are offered in Swiss Francs (CHF) and also in major currencies like USD, GBP, and EUR. However, one of the major benefits of a Swiss pension denominated in CHF is the legendary strength and stability of the Swiss Franc.
The Swiss Franc is practically backed by gold! By Swiss law a minimum of 40% is required in gold reserves for every franc in circulation. Actual gold reserves in Switzerland exceed currency in circulation because of the current gold market price.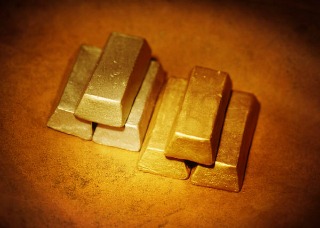 See for yourself!
Let me show you a historical currency chart offered by Oanda.com. It opens in a new window.
Select only GBP and USD as currencies in Step 1. Change the base currency to CHF, the Swiss currency symbol.
Click on 'Graph relative change' in Step 2. On the displayed graph select '10 Years' and 'Previous'.
Go back and forth to see the relative change all the way back to 1990.
These annuities are only sold in Switzerland. Contact any Swiss insurance company and they'll send you a Proposal Quote, brochures and application forms.
If you would like to learn more about Swiss Pensions, use this Amazon.com Search Box to search for the keywords "swiss annuities". I can recommend the first book listed -
The Consumer's Guide to Swiss Annuities
- by Jean-Francois Meillard. It costs a mere US$15.
Read also the reviews for this book - I can't write a better review.

---
Return from Swiss Annuities to Retirement Annuities
Return from Swiss Pensions to Retirement Planning Central
---
Copyright © Retirement-Planning-Central.com. All Rights Reserved.